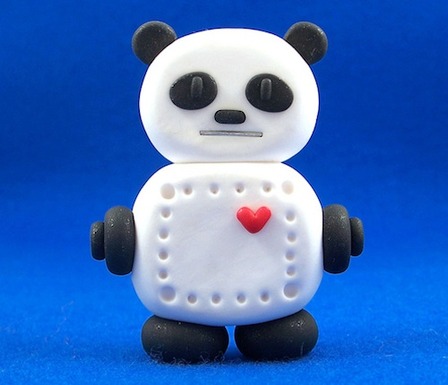 Panda image used under a Creative Commons license from Jenn and Tony Bot
Over the past few years, the Knight Foundation News Challenge has helped develop amazing projects such as DocumentCloud and Localwiki.
Data and the use of it for journalism was a big trend among this year's winners. No need to say we were quite excited to see this burst of idea dedicated to data journalism.
The project that caught our attention, and not just because of its cute name, is PANDA, a newsroom data application that would help journalists find context and relationships between datasets in a flick of an eye.
"While national news organizations often have the staff and know-how to handle federal data, smaller news organizations are at a disadvantage. City and state data are messier, and newsroom staff often lack the tools to use it," John Bracken from the Knight Foundation explains. The PANDA project will "help news organisations better use public information."
Brian Boyer, the news applications editor at the Chicago Tribune, in partnership with Investigative Reporters & Editors (IRE) and The Spokane Spokesman-Review, will build a set of open-source, web-based tools that will make it easier for journalists to use and analyze data. "The goal is to have a system that each news organization can put to their own use," Boyer said. "I want this to be something an editor can set up for you, not your IT department."
In the following PPT slides, Brian Boyer explains the concept of PANDA and how it could revolutionize data journalism:
You must have understood by now, there is unfortunately no link to the furry animal, in fact, PANDA stands for PANDA A News Data Application.
One of the backbones of the project will be Google Refine, a tool launched last year that cleans up messy datasets and detect patterns. "One of the added benefits of Google Refine, Boyer said, is that it can help draw relationships across data." It would also allow newsrooms that can't afford developers, to integrate PANDA into their workplace easily.
The PANDA project received a $150,000 grant. The money will mainly be used to hire a developer to build the application and to give the project a nice fancy look and easy-to-use features.
The first step in this project will be to survey journalists on how they would like PANDA to work in their newsroom. The team will then have to implement those needs and scale the project across newsrooms of different sizes.
Dealing with big datasets requires big storage space and Boyer said that the best option would be for PANDA to work with a cloud storage system, although they haven't worked out any specifics yet.
Other data-related projects received Knight funding: ScraperWiki (you can find our interview with their media partner manager here), OpenBlock Rural, Overview and SwiftRiver.
Here is a video from the Knight Foundation website giving an overview of all the projects:
(For Brian Boyer's talk about the PANDA project, go to 9:42)