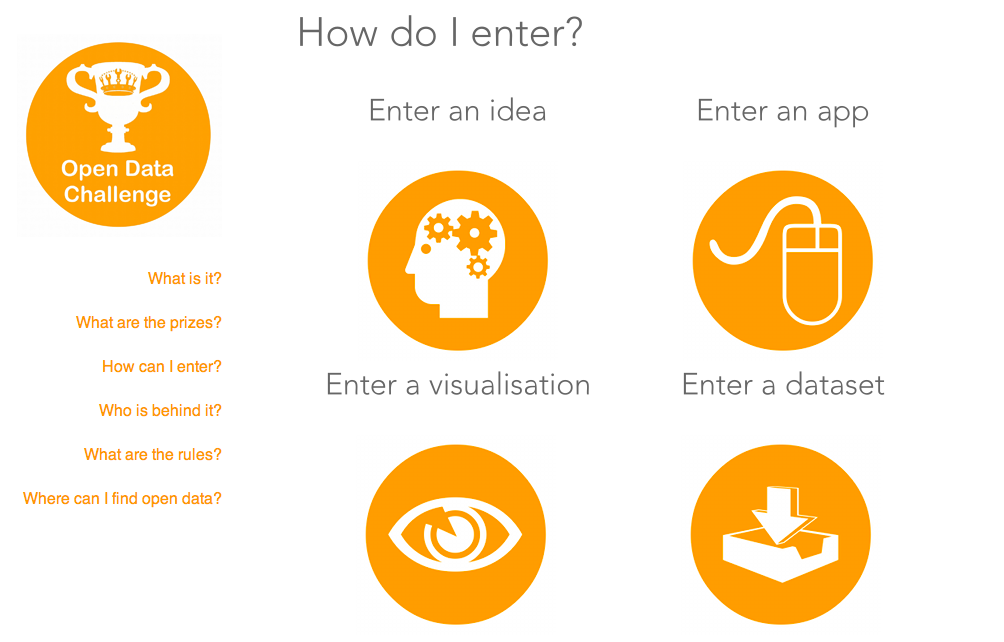 So you are a data enthusiast? Here is a great opportunity to get noticed…
The Open Data Challenge is a data competition organised by the Open Knowledge Foundation, in conjunction with the Openforum Academy and Share-PSI.eu.
European public bodies produce thousands upon thousands of datasets every year – about everything from how our tax money is spent to the quality of the air we breathe. With the Open Data Challenge, the Open Knowledge Foundation and the Open Forum Academy are challenging designers, developers, journalists and researchers to come up with something useful, valuable or interesting using open public data.
Everybody from the EU can submit an idea, app, visualization or dataset to the competition between 5th April and 5th June. The winners will be announced in mid June at the European Digital Assembly in Brussels. A total of €20,000 in prizes could be another motivator if you're not convinced yet.
All entries must use or depend on open, freely reusable data from local, regional or national public bodies from European member states or from European institutions (e.g. Eurostat, EEA, …).
Some starting points for you to get data are http://publicdata.eu or http://lod2.okfn.org. The organisers are focused on solutions that are reusable in different countries, cover pan-European issues and use open licenses for any code, content and data. Get all the info about the competition and on how to join here.
We are very eager to see what you come up with so share your work with us in the Data Art Corner or in the comments!